Aeros™
Aeros™ is the integration of all of Crop Risk Services key processing systems into one easy-to-use software package. Aeros includes a completely new Multiple Peril processing system, and integrates all of the functions of claims, mapping, and document-management.
Core Features
Complete Multiple Peril processing system
Integrated claims
Integrated mapping
Integrated document-management
Also Included
A fully functional and shareable calendar
Rolodex-style contacts
Customizable reports
The most advanced distribution and communication matrices
Instant claim notification via text message or email
Where do I start?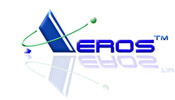 Agents can simply log into Aeros™ by choosing the Agent Gateway from the top menu on our website. If you do not have a user account created with us yet you can contact your marketing representative or call us toll free at 888-523-6277 to get started.
If you are a new Aeros user or would like to get more familiar with our software and some of our latest updates, you can view our Software Guide at your convenience.